We organize activities related to food and wine to enrich the experience of the Apulian wedding (country party, cooking classes, laboratories).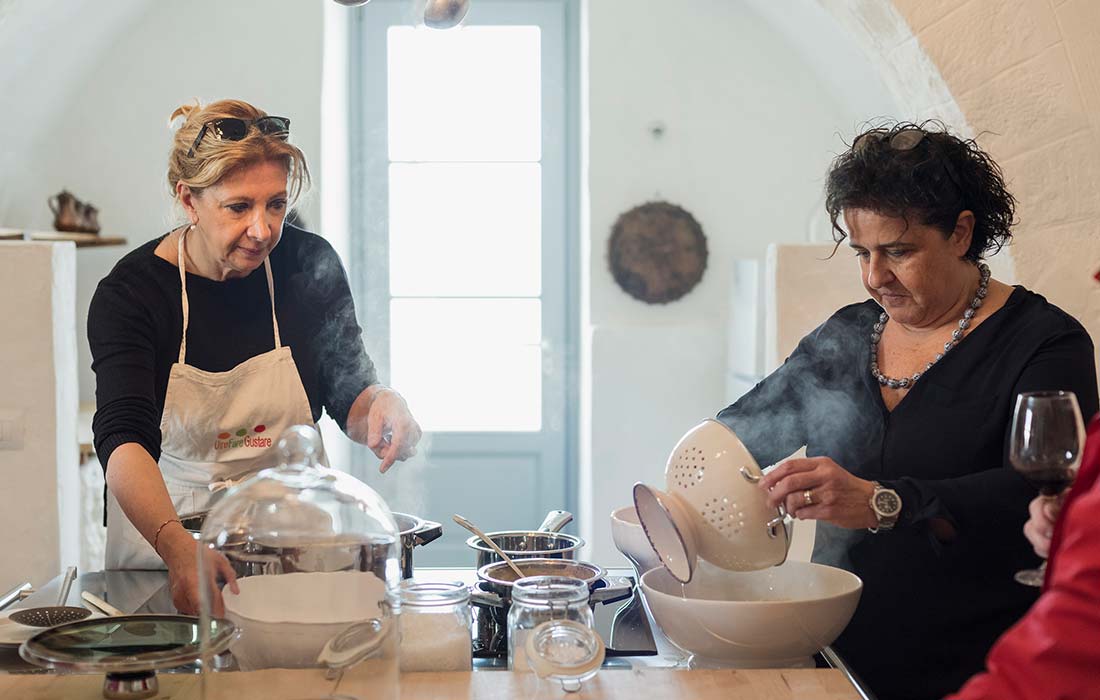 For guests who stay in private residences and wish to live the experience of a lunch or a dinner in the comfort of the selected place.

We can plan different events dedicated to companies wishing to offer their staff an unusual activity.
Would you like to know more?
Contact us to arrange a meeting.